Hello guys thanks for another fantastic release excited to try it out fully.
Seem to be having a couple of issues though.
The signal path for an MQA track is incomplete and is showing 'unknown' for both authentication and decoder.
My core a QNAP TVs-471
This behaviour is the same in 2 zones.
One a chord 2qute directly connected to the core via USB and the second an Ethernet connected sotm sms200 into kef LS50 wireless by usb.
In addition I am not see the advanced options in the device setup screen to view the various new parameters around MQA.
Am using an iPad to view as it's a headless core obviously.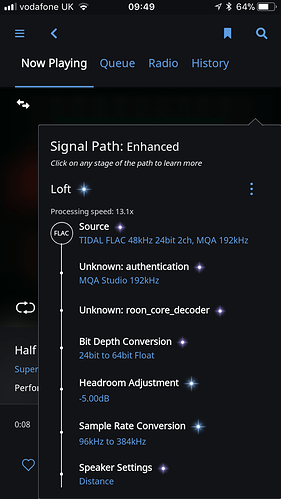 Am I getting the Roon MQA decode and these are just minor visual details going awry?
Struggling to see why I'm not getting all other options others are highlighting within the device setup screen.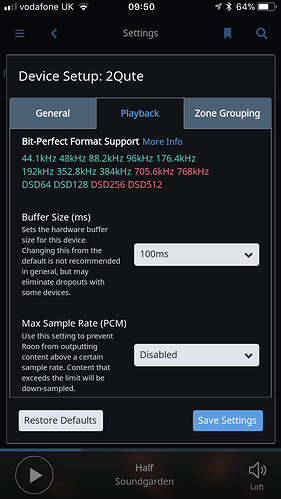 Thanks let me know if you require anything further
Scott