I'm not sure if this has been posted already, but in build 790 (and earlier) the 'Live', 'Bootleg", and "Compilation" values for an album display twice in the Album View. See attached screenshot.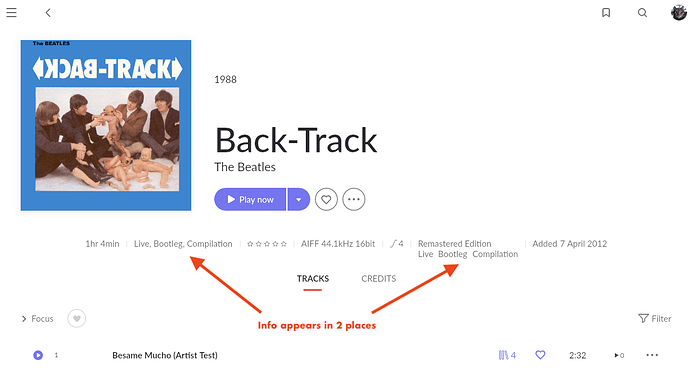 This occurs whenever some or all of those values are set, and also regardless of whether an album version ("Remastered Edition, in the above screenshot) is indicated. It's a new issue in 1.8 that didn't occur in 1.7.
Clearing this up would help streamline the album view page.