I assume there are a few similar 1.8 Discovery options such as Explore Chamber Music . . ., Explore Opera . . ., Explore Symphonies . . . etc. But I am not sure I get the point of them in their current implementation. Lots of potential though for both casual and expert listeners with a few tweaks, better metadata and some customisation tools.
This example of "Explore Chamber Music . . ." has been triggerd by a disk of Viola transcriptions of turn of the 20th century to mid-20th Century English art song and cello works.
A lot of possibilities there. Explore viola, explore transcriptions, explore cello, explore English art song and German lieder, explore post-Romantic and mid-20th century English music. And of course explore chamber music.
But why is it "Explore Chamber Music 2011-2017"?. These are just arbitrary dates around the release date of the disk. Why isn't it more meaningful dates around the dates of the compositions or music styles on the disk? Something like "Explore Chamber Music 1900-1970 would make more sense. This one doesn't. It is not a complete miss. The release dates gave me something to click on. It just doesn't really make much sense in a Classical context.
Seed disk: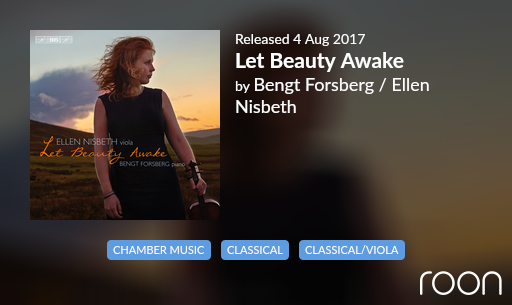 Explore Chamber Music 2011-2017