Strange issue running the Roon 1.8 app on my 15" HP Touchscreen Win 10 laptop.
In full screen mode the option to hide the Roon sidebar on the left of the screen isn't there. The option to hide it appears if I reduce the screen size, but the sidebar always re-appears whenever I go back to full screen mode. This means less space onscreen to display albums etc - see screenshots:
Full screen no option to hide sidebar::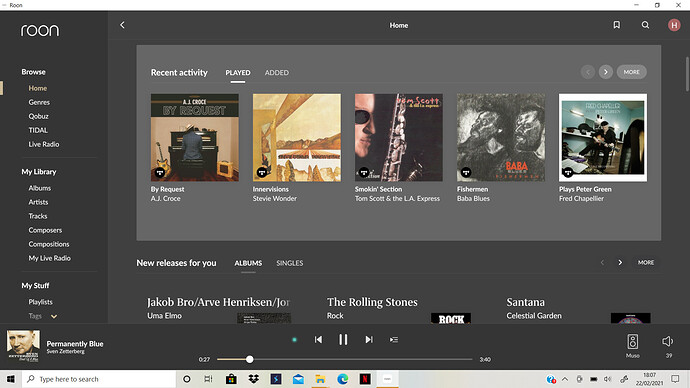 Re-sized screen - option to hide/show sidebar appears: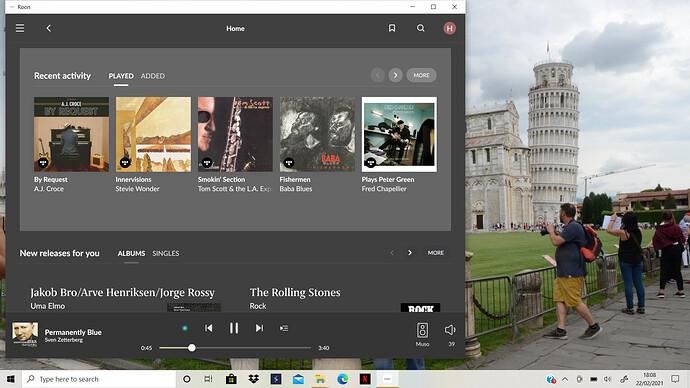 For some reason this only affects my Win 10 laptop. It's not an issue on either my Win 10 desktop or my iPad Air.