In this album with Midori, the work is not correct. It's not the composers transscription for piano op. 61a, it is simply the violinconcerto itself op. 61: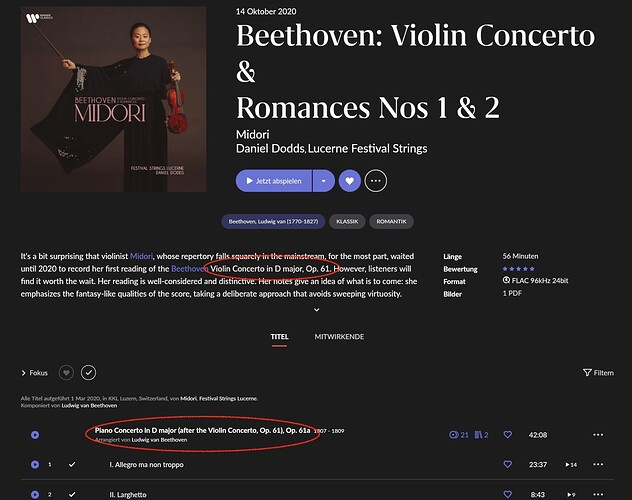 In the album with Isabelle Faust, none of the two works of Beethoven and Berg are recognized.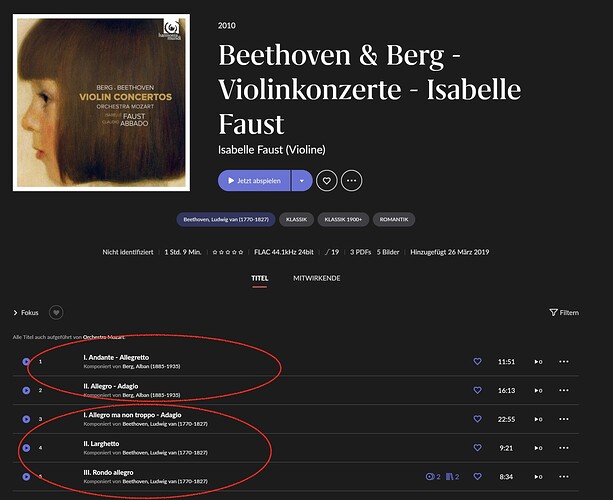 Is there a way to get this correct?
Kind regards
Walter