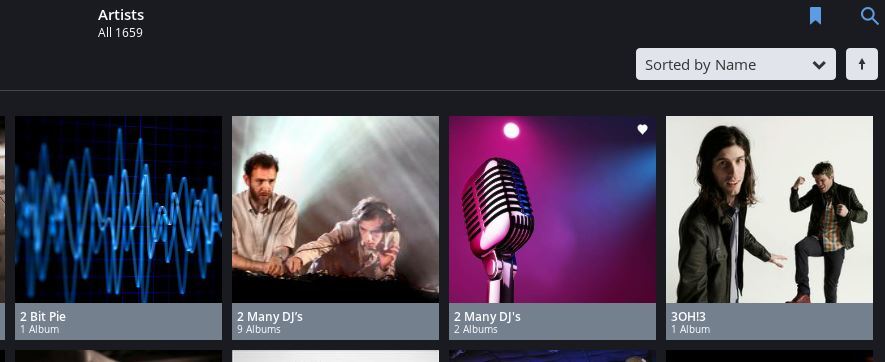 For some reason, 2 Many DJ's appears twice in my Artists list, which means my 11 albums are split & not cross-referenced etc.
The entry with the photo has 9 albums associated with it, and the "microphone" picture has the remaining 2.
Also, when this is fixed, and perhaps a general point for the forum / community / FAQs, how should a correction or re-scan be forced ?