What's so funny about peace love and Alexa?
the golden glassy ballerina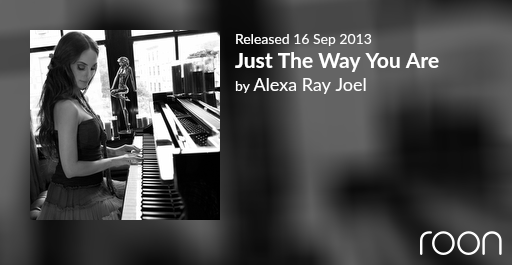 "Alexa run us a bath"



Television: Dad was a TV repair man, so the house was always full of the things. Started helping him out with repairs which led to a 20 year career in electronic design.
The Philips Compact Cassette: without which my early interest in music would not have been encouraged via recordings made for me of LPs by school friends. I ended up buying all these several times over in later years on LP and of course CD.
The Philips/Sony Compact Disc: At last I could do away with the hifi weakest link; thin warped LPs made from recycled vinyl. Tracking and end of side distortion, fluff on the needle, surface noise, snap, crackle and pop, all history!
Ethernet: After 20 years in electronics I was getting very interested in computers and networking. Ethernet made it easy to connect stuff together (a WIN 95 and a WIN 98 PC formed my first network at home) which led to a change of career to IT for the next 19 years.
The mp3 Codec: which led to where we are today, via the SLIMP3 device. I bought the 2nd version of that, the Squeezebox which could play the relatively newfangled FLAC standard at 16 bits and had wifi.
Spectacles: My eyesight was perfect until my early 20s when I became short-sighted. Got some glasses so that I could read the blackboard at college but didn't like wearing them outside, too self-conscious. However, the first evening I wore them out to the pub I saw a lovely girl across the room. We got chatting and 37 years and two children later we still are.
It took Roon to make my Devialet work properly. Bought a 110 upgraded to a 220 pro - It was a long and tortuous journey but the end result is brilliant.
Is this some sort of kitchen appliance?
.sjb
Toaster oven right? They are the stuff

Sorry for being partly blind mr sloop, ill see if i can inprove
Apologies if I offended, humour can be hard to judge.
.sjb
Also miss boldea i can understand it being funny but two years ago i was alone in my kitchen and suffered a heart attack, i couldent get to my phone so i asked alexa to call emergency services, they were there in 20mins, so did it change my life…
That's an amazing story! So awesome that the technology is life saving.
Congratulations sir, glad that you're still with us!
Only a little teasing, no offense intended, we had no clue.
wow. Glad Alexa it was there and it was ok, I could have not think of that… And thank you for the idea, I'll have to teach my mum how to use's. I'm so scared when she is alone. Sorry if I was unpolite
Music related, in order.
Radio (AM & FM), the start of my music discovery (transistor radio listening to the Beatles, bedside AM radio picking up far away radio stations in the middle of the night, etc.)
Turntable - my first playback system
Tape recorders (first reel-to-reel, then 8-Track, then cassette). Making mix-tapes, making my music portable for the first time (taping vinyl on to 8-Track or later Cassette tapes to play in my car and later in a walkman)
iPod (start of my digital music) Learned how to make digital copies of my CDs and some vinyl albums. Unfortunately, created 60,000 mp3 192kbps files. All these CDs were re-ripped to FLAC many years later).
Squeezebox players (major expansion of digital music system). Large home digital music system, lossless playback, multiroom playback.
Raspberry Pi micro computers (they are the heart of much of my digital music playback systems). Ropieee, LMS servers, squeezelite players.
Had a zx81, , still up in the loft I think, the book on basic that came with it was quite good.
I had the 16 kb RAM extension, looked like a flash gun. You had to be very careful it didn't flex the edge connection or poof no program

I remember fashioning props out of cardboard to keep that RAM box in place. Typing in code was a fairly painful experience on a flat keyboard with a labyrinth of shortcuts. That "poof" moment could mean bye bye to a few hours labour. Saving programs to cassette wasn't reliable either. Perhaps hard drives and internal memory should have been on my list