This one is really stomping me.
I have 3 versions of most Beatles albums and I've sorted them to show the 24bit with the stereo and mono versions as "versions "
However the White Album insists in making a 60 track double album rather than two 30 track albums.
The first image is where I removed the stereo version, the second when I put it back in the watched folder.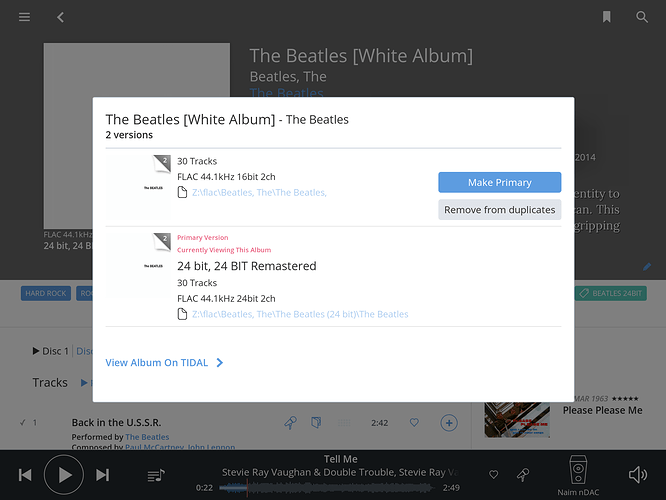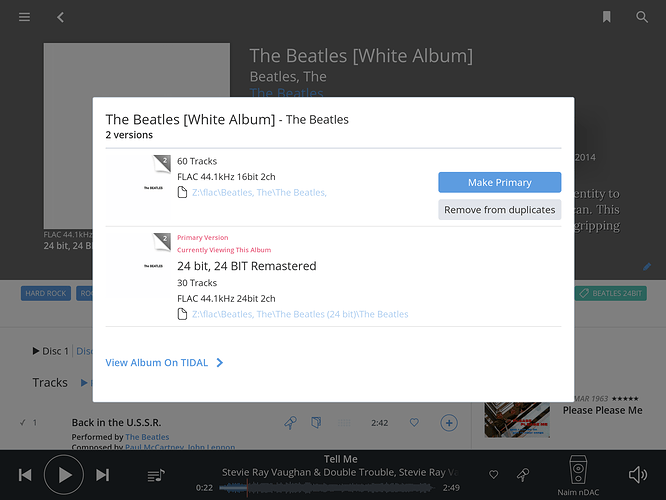 I've tried various things with the meta-data to no avail.
Help!
SJB