This one is driving me crazy !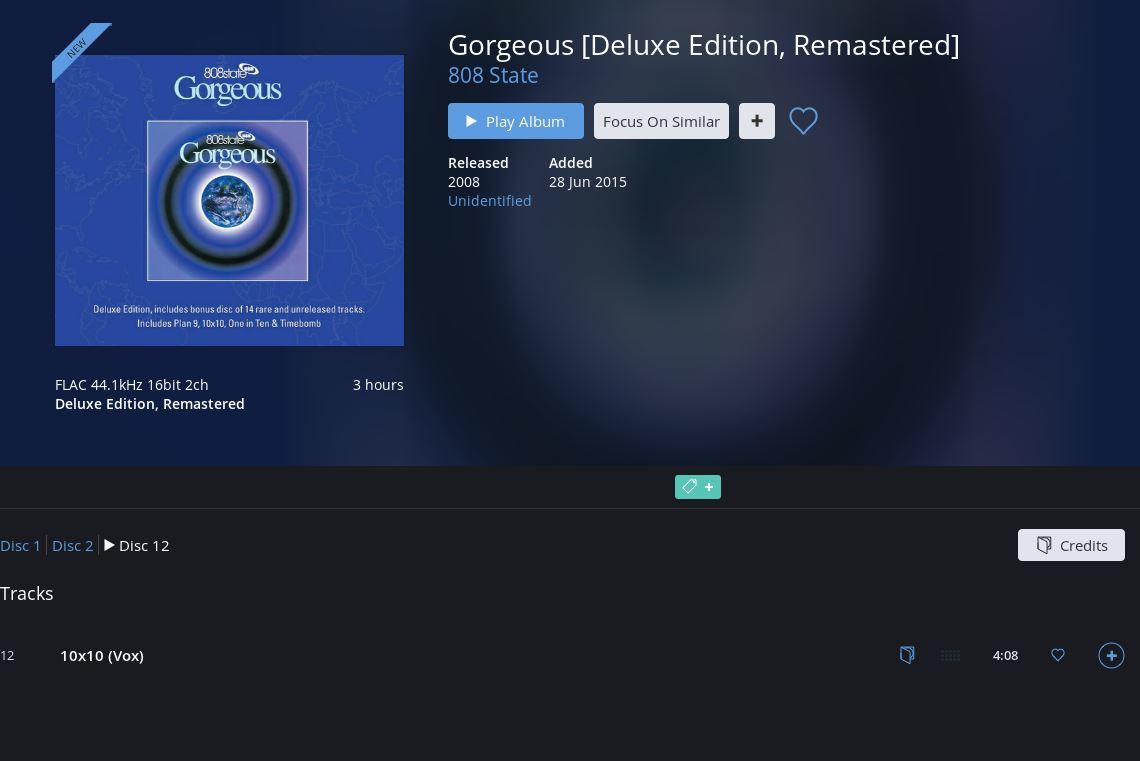 Disc 12 ?! I've looked through my metadata from top-to-bottom, I've even deleted it & re-ripped, but track 12 of disc 2 shows up as disc 12.
Also, this album highlights another problem that's been mentioned elsewhere :-
Album (ZTT104CDX) is called "808 State : Gorgeous : Deluxe Edition"
Disc 1 is called : The original album, remastered.
Disc 2 is called : 808 Archives part III.
Roon really struggles with this & I've had to resort to my own metadata to keep this album - and many others - in some semblance of order.