@support
This is correct (I tend to use prefer file but both says 2011 in the edit album section)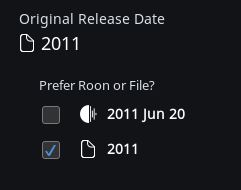 but roon picks a random 1974 for the recoding date on the main album view.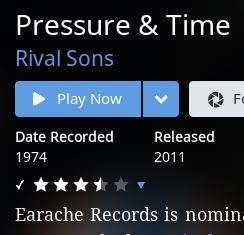 which is funny since I wasn't aware that an artist did record an album likely before he was even born.


Is there really no validation of metadata so that albums could if ever be from the formed date onwards?
I'll keep an eye on this if it's really a metadata issue of if I could locate more but this one. I can't think of something being that wrong, at least not if the edit album metadata section shows the correct date.
Anyone with an idea?