I have the Great Pianist series in my library. One is Walter Giesking playing Chopin's "24 Sonatas". As I write, the album is un-IDed by Roon. I am attempting to amend the 24 tracks' tags so that the composition title is more complete and thus can link to the outside world. Here is the order of events:
Using YATE (Mac), I open the live files, search MusicBrainz for an album match, find a perfect one, and save its tags, partially displayed here:

Problem is: 24 Preludes isn't linked to the other sets in my library and TIDAL. Possible/probable reason: incomplete description.
So, I go borrow a complete description from TIDAL, one that does link to the outside world on other albums. I reopen YATE, and enter WORK and PART descriptions for all the preludes tracks (and no other tracks yet). Here's what one track's amended Roon tags looks like:


I am now expecting, as soon as I save these tag changes, Roon will recognize the WORK/PART additions and display the full correct name of the work (Preludes (24) for Piano, etc…).
But: NO CHANGE. I then respecify Prefer File for multitrack grouping. NO CHANGE. Prefer File for everything. NO CHANGE. Reanalyze, rescan, reidentify. NO CHANGE.
There's the rub. The displayed work title (in album view) remained just as the simpler "Preludes, Op. 28" when the Musicbrainz tags were added.
Questions: Does Roon ignore its own WORK and PART tags if a Musicbrainz ID exists? If not, why does Roon fail to at least display the amended WORK and PARTS names saved in the file tags?
One other curiosity: when I go to Composition, the corrected WORK title IS shown: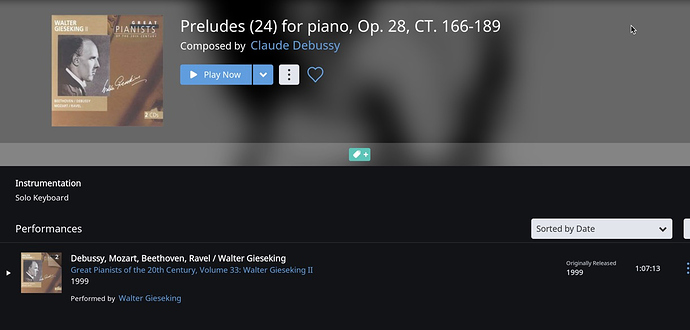 …but still NOT corrected on the Album page: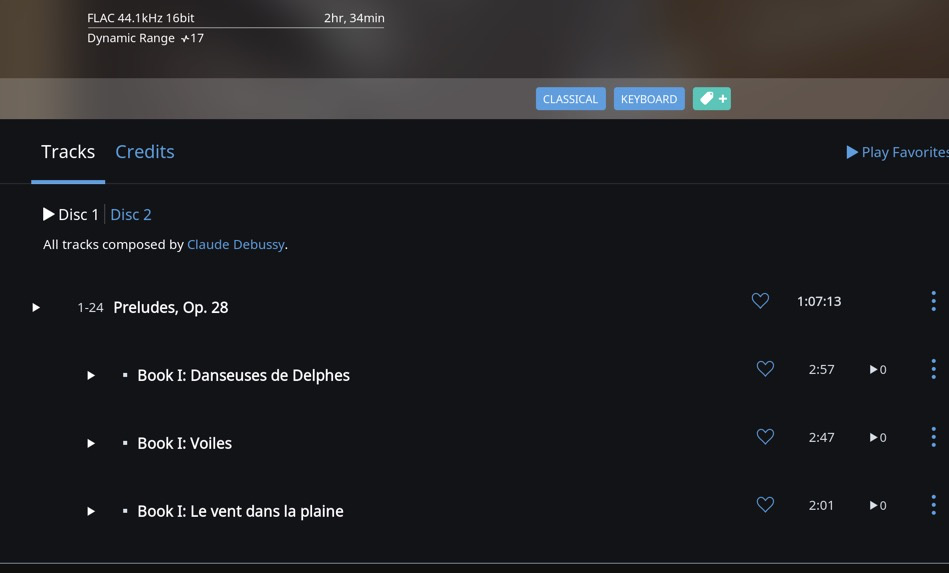 I hope you can analyze, interpret, and correct this chain of events. This is new territory for me. [ Highlights intended only for a quick read purposes]