Hi @dylan, as requested, I attach three examples of "Top Performers" that make little or even no sense at all.
Example 1: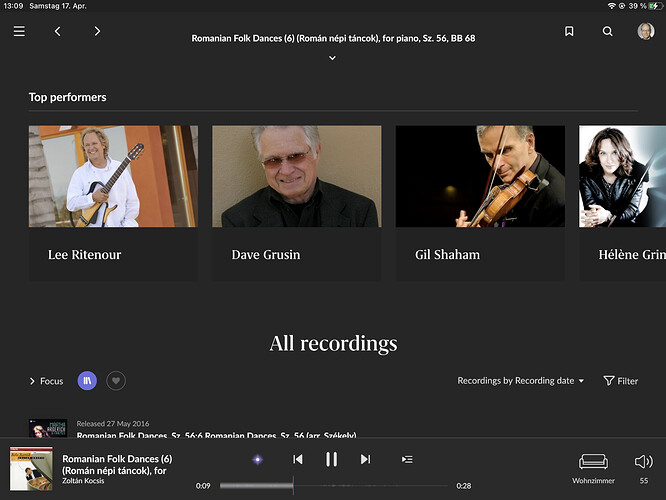 Notes: This is a composition for piano by Bela Bartok. the first artist I get is guy with an electric guitar. The second is some jazz arranger. The third is a violinist. Only No. 4 is a pianist. Whether Helene Grimaux should be considered the topmost pianist is an altogether different story.
Example 2: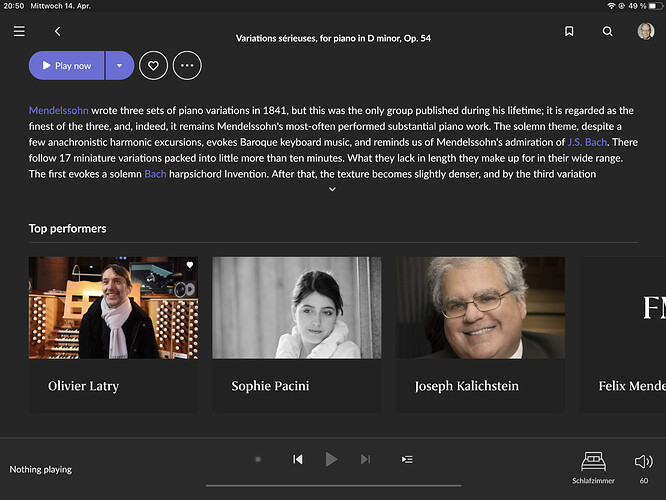 Notes: A piano composition by Mendelssohn. The Top Performer is an organist. Sophie Pacini? Why her? Joseph Kalichstein? No clue who he is. Where are the true top pianists?
Example 3: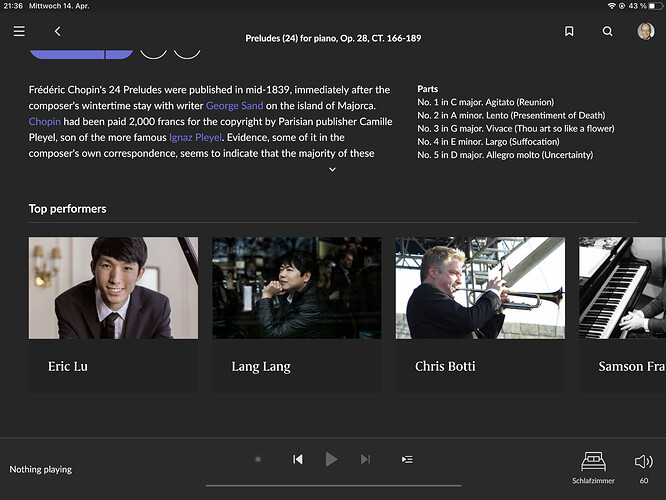 Notes: Chopin preludes for piano. I get a trumpeter listed here alongside Lang Lang and Eric Lu. One would expect the likes of Sokolov, Pollini, Rubinstein, Argerich or similar here.
These are just 3 examples. I would say that from what I have seen so far, about 50% of all the suggestions Roon comes up with make little to no sense.
Could this get fixed or is there a way to switch this off, please.
Many thanks for your assistance