Here's a visual comparison of a 38-disc box set (Von Karajan's Symphony Edition): one set added to my library from Qobuz; the other (identical) set from TIDAL.
I found the disc with Beethoven's Ninth on it (because I just came back from a live performance). First, here's Qobuz: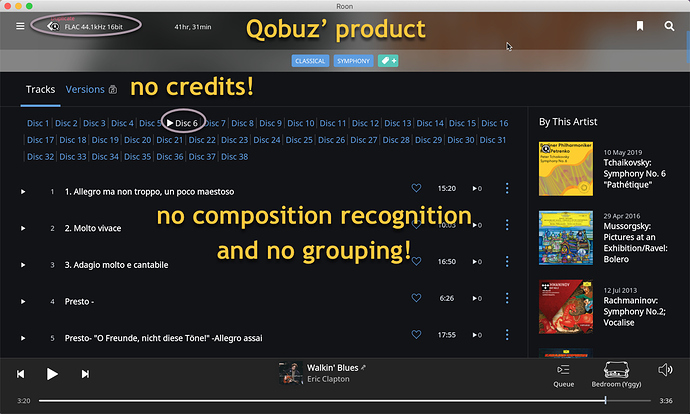 Good luck, end users, associating the music with ANY attributes like Work names, Composers, etc., and metadata. ZERO credits! Perhaps you get a better experience from Qobuz if you bought the box instead of "renting", but then, who would try?
Now, here's TIDAL: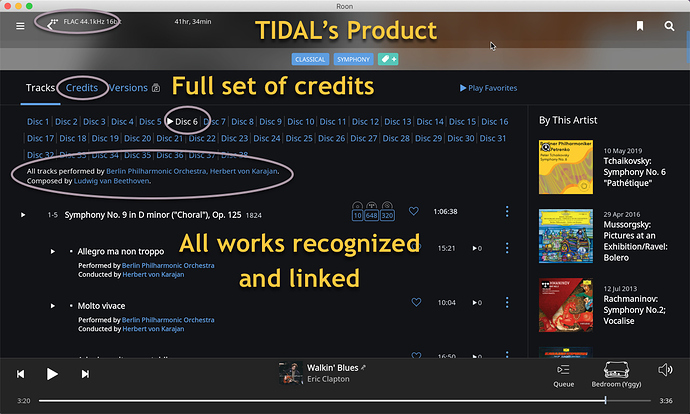 All compositions, on all 38 discs, fully recognized, credited, and linked. Not bad for a streamer known for pushing hip hop and rap.
An old topic I know. But just think of the man hours required to bring Qobuz up to par with TIDAL. [No judgment expressed about relative SQ of the two volumes.]