Here's most of an identified album: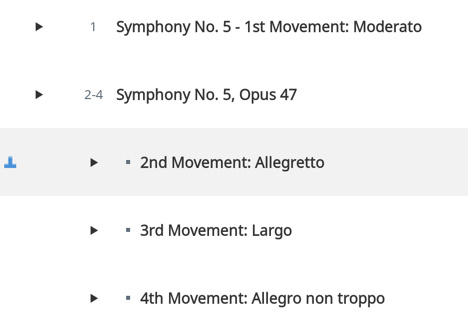 I've reanalyzed tracks. Can anyone tell at a glance what the problem is and whether it requires an outside tagging app (which I don't have)? Many thanks.
I have a related issue: on one box set I have two tracks identically named: Allegro con brio. Their relative positions in two symphonies have been switched. How might one coax them back into line? I have tried to renumber the tracks, but it reverts when Roon identifies the album.
I sure would prefer a Roon solution if one is available.