Use Case:
In the main part of the screen I'm looking at an album that I'm trying to get identified by Roon. But this could be anything and is not of any real importance here.
But in the Now Playing Bar (what's the official name?) at the bottom of the screen I can see the track that I'm currently listening to which has in this case been chosen by Roon Radio.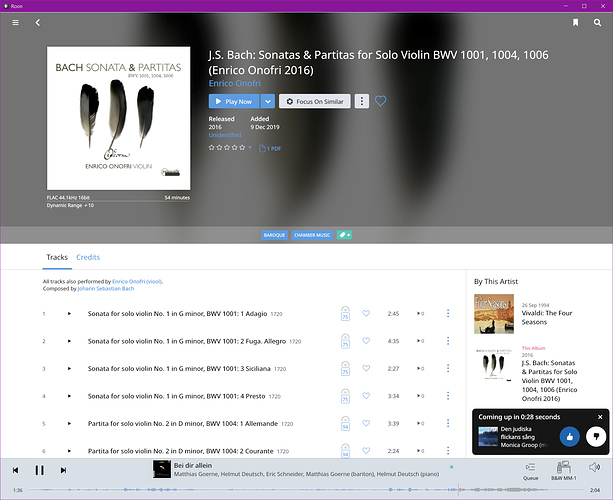 Once the song started I immediately thought I recognized the voice that belongs to Matthias Goerne and a quick look at the bottom of the screen told me I was right.
But which song is that? There must be quite a number of songs with titles such as "Bei dir allein" (roughly "only with you") and so I am very curious if the composer is Schubert, or some contemporary perhaps? No other way to find that out than by going to the Queue and there it is:

Now I would think that if the composer can be shown in the queue, it can be shown in the Now Playing Bar as well, can't it? No lack of space there.