Roon 1.8 simply wastes too much screen space all over the place. Too little information can be presented at once, which means more scrolling and more clicking and horrible user experience. Museum design is not leaving a ton of white space. Pleasure of exploring is important, but this is a tool that people uses everyday, so productivity is key.
ie for the artist screen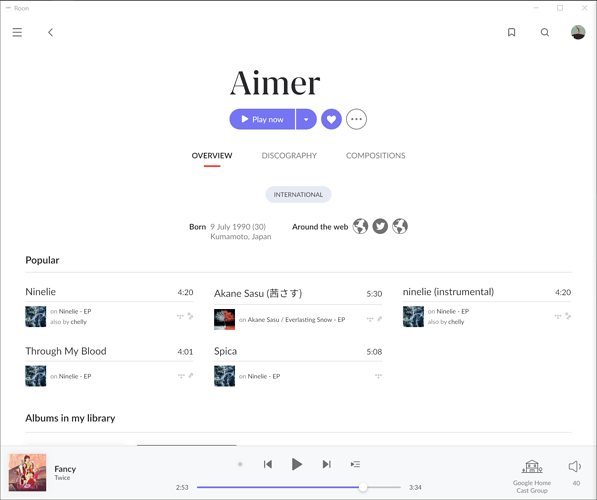 5 popular tracks is all I get in a single screen. And each track takes humongous space for no reason. I could a larger set of recently listened tracks before, and I was even able to see some albums.
For artists with photo, artists' review is all I can see. I don't read that thing again everyday.
And as multiple people mentioned in the feedback thread. It also does not work well on ipad. Roon 1.8 (Build 748/753) Feedback - #278 by Ratbert Roon 1.8 (Build 748/753) Feedback - #234 by ACvitus