Cadena 100 , Kronehit and NPO KX have been added. Please check.
Thx. I checked but didn't see them yet. How long should it take to have them available?
They're there (and become visible as soon as I add them).
I don't know how you are looking, but the guaranteed way is via the magnifying glass and scroll down. Looking via countries or genres can be problematic if there are more than 200 (?) stations in that category.
Hello Brian. Thank you! Very good an d quick support.
I get confused by the filter Radius. I dont understand how i can prevent that I need to add a radius. I want to add kronehit, but cant find it: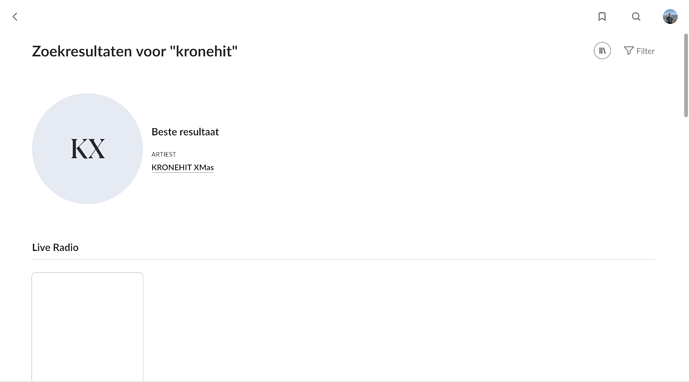 The other two I found and added!
It's there, but for some reason station images are not consistently displaying at the moment. If you select that blank box under Live Radio does it work?
The radius option is only for help in finding local stations - it has no effect on a magnifying glass search.
(I'll try and sort out the blank images in the meantime)
Ah, great, Thank you. I found it.
It looks like a lot of station images are gone. I see some missing that were there before, like for example these ones:

Thanks for your swift replies. I am impressed!
I believe the blank images have been fixed now. Is everything ok for you?
This topic was automatically closed after 13 hours. New replies are no longer allowed.