Hello,
I've experienced some difficulties with the 'Add to Library' function. Sometimes it works like it should, but most of the time really my favourite albums that I'd like to keep are not added to my Library. They are also not being displayed in my 'Overview'.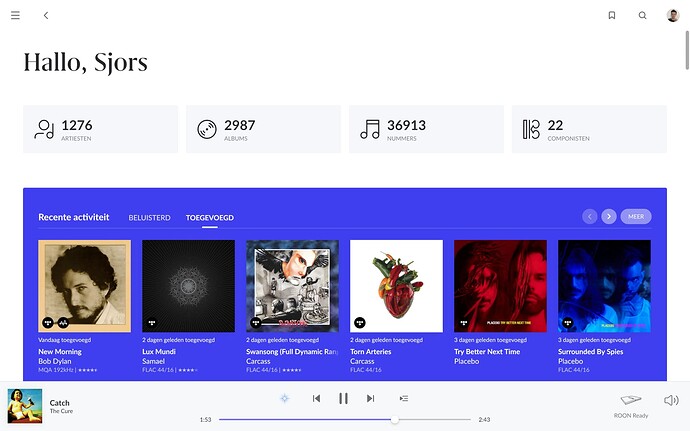 Can someone help me on this please?
With kind regards,
Sjors
Roon Core Machine
Include your operating system and machine info (Model, CPU, RAM)
Networking Gear & Setup Details
Your network gear (model of routers/switches) and if on WiFi/Ethernet
Connected Audio Devices
Specify what devices you're using and their connection types, like USB/HDMI/Chromecast, etc.)
Number of Tracks in Library
Tell us how large your music library is, eg. "30,000 tracks"
Description of Issue
Tell us about the problem you're having in as much detail as possible. Screenshots are always appreciated!