I have a similar problem.
Adds two alabums to the library:
1.Laila Biali - From Sea to Sky (2007, CBC)
2.Laila Biali - Out of Dust FLAC
Only one is visible in my albums / sort by date added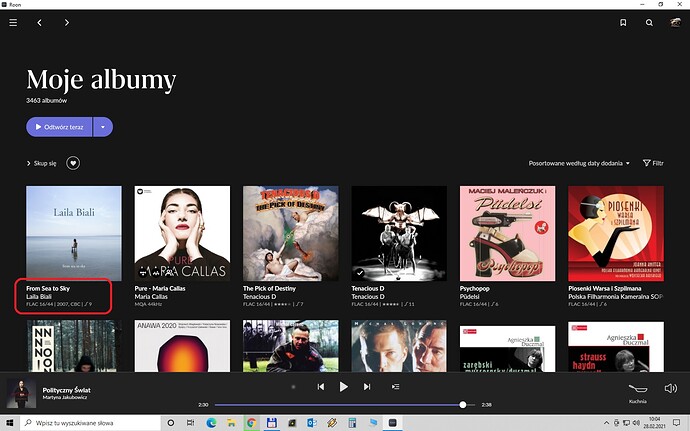 When you click on the artist, you can see both.
What's going on ?