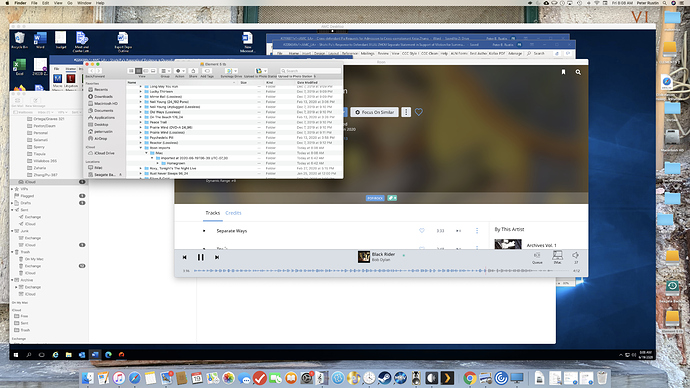 I bought 2 new records today--Neil Young's Homegrown and Bob Dylan's Rough and Rowdy Ways. I decided to add to Roon by adding the folder to he artist, so I can see it in the folder tree.
Instead of adding the new records, Roon RELOADED every record by these artists, destroying my favorites. To add insult to injury, it didn't even add the new records. I had to try twice; the second time worked.
But it added a Roon import to the artist…
I restored from a backup, and order was restored, and weirdly, the new records showed up as well. I had thought that the backup would predate the new records, but I was wrong…
Please help.
Thanks!