Hi all,
It would be nice when you have a box set ( so with mutilple CDs ) to be able to name those CDs ( while keeping the order of disc 1, disc 2, disc 3 … )
For example a Pink Floyd Box Set when each disc is an album, it would be nice to be able to name the disc the name of the album.
another example : This great box set.
Disc 1 is called Forward March 1958-1967
Disc 2 is called Reggae Hit The Town 1968-1974
Disc 3 is called Natty Sing Hit Songs 1975-1981
Disc 4 is called Dance Hall Good To We 1982-1993
so it would be nice to keep this name in there.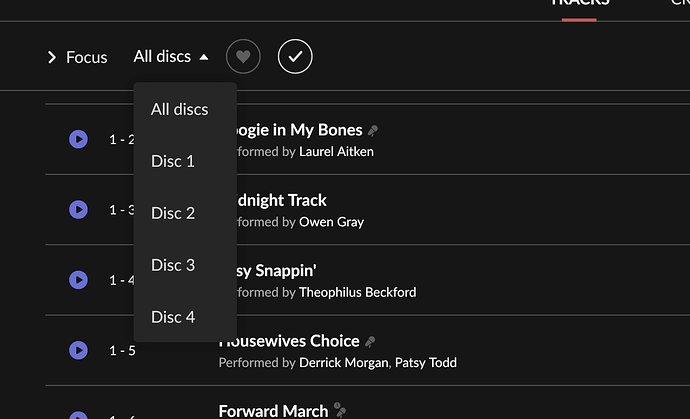 Thanks a lot.
André