I have the same issue with adding tracks to library. The folder with files is scanned successfully, but the files are not added to the library. Rebooting the core changes the numbers of added and identified tracks but the process is not moving.
My system:
ROON Core 1.2 running on Lubuntu 16.10 VM under QNAP Virtualization Station
The music files are (mostly ALAC) stored on the same NAS
ROON Bridge is running on a dedicated Win2012 mashine
The process is stuck on "Adding Music to library":
---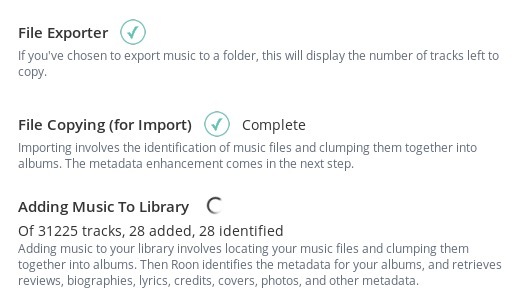 ---
Please help!
Thanks!