Core Machine (Operating system/System info/Roon build number)
Mac OS Mojave, Roon 1.7 build 5.21 stable.
Network Details (Including networking gear model/manufacturer and if on WiFi/Ethernet)
Audio Devices (Specify what device you're using and its connection type - USB/HDMI/etc.)
Description Of Issue
Seems like this could be related to the B521 update, but now when I add Tidal albums to my Library all the tracks become instantly unavailable. Tried with multiple albums, same result.
In Tidal: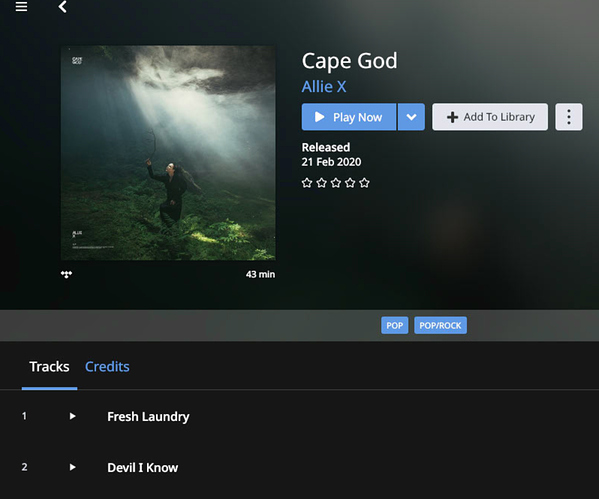 Added to Library: