Roon Core Machine
NUC10i7FNH 16GB memory and a 256GB SSD with Debian 11 (bullseye) and Roon 2.0 build 1149
Networking Gear & Setup Details
Mikrotik router, NUC and QNAP are connected via ethernet to the router.
Connected Audio Devices
Hegel H390 and a couple of Sonos speakers.
Number of Tracks in Library
21260 tracks, all local - stored on the QNAP
Description of Issue
I've scheduled backups configured like so to a QNAP nas: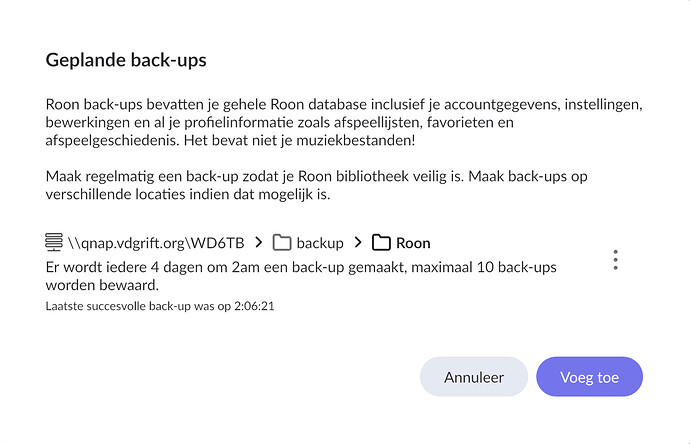 In the sceenshot above it seems that the latest successful backup was this morning at 2:06:21
When I try to locate this backup it isn't there: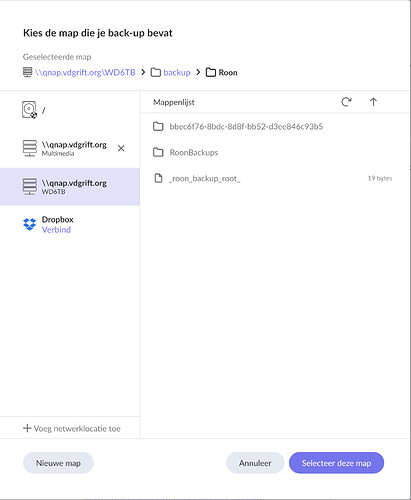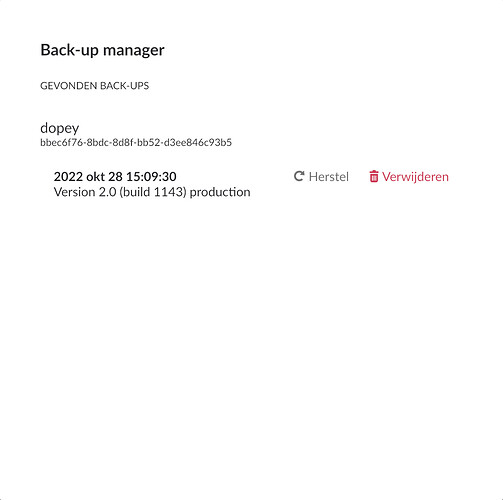 If I create a manual backup I can find it at the specified location.
@Support, can you help me?