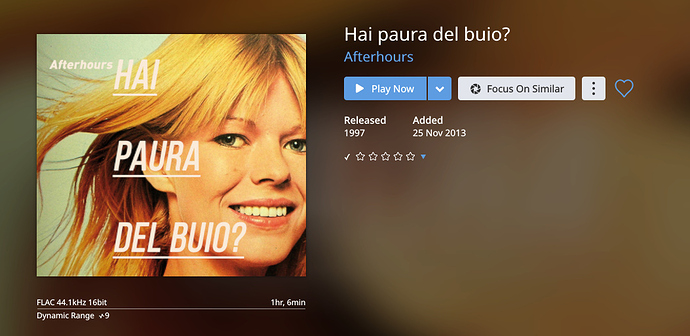 roon credits are COMPLETELY wrong.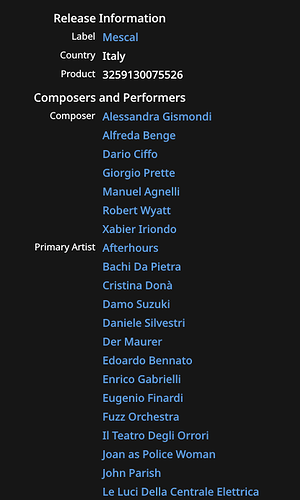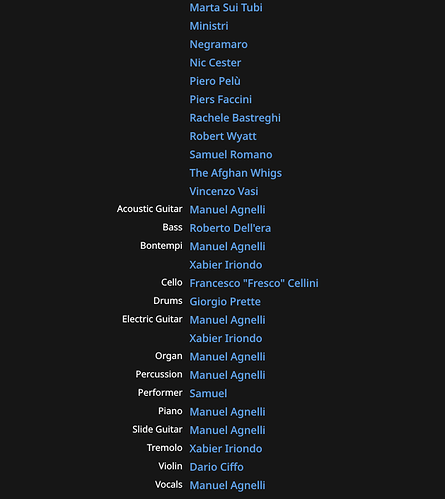 mark lanegan?
robert wyatt?
bachi da pietra? bennato? finardi?
see:

Hi @Niccolo_Terzi,
Thanks for following up on your post and thank you for your patience while we got a chance to reply. We had hoped it was going to be much sooner

I've notified our team about your request, so they can take a look and help. Please, bear with us a little while longer

thanks @beka
i can add that the problem is not in allmusic: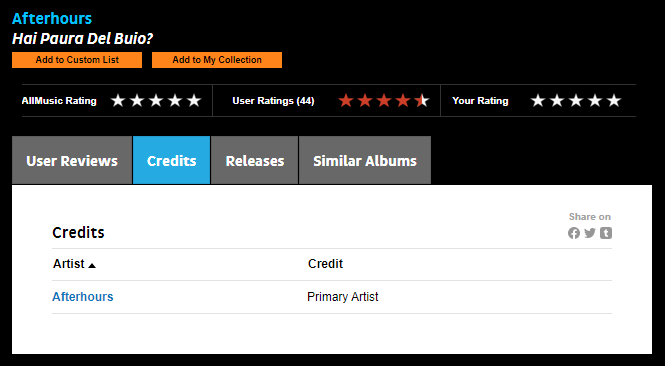 and it's not in my file tags neither.
How do you know that? allmusic.com only uses TiVo's US metadata. We use US, UK, and EU.
I'm not saying that the problem is TiVo, but that you cannot come to that conclusion from the allmusic.com website.
Hi @joel
isnt' that what i've said? the error is not on www.allmusic.com website…
and that is the place i check when i find some error.
so maybe the error is in TiVo EU, as you say, or in some other metadata provider used by roon. that, i cannot check.