Latest 1.8 on unRaid in a docker. 24 core/96gigs ram
Network Details (Including networking gear model/manufacturer and if on WiFi/Ethernet)
Unifi network
Audio Devices (Specify what device you're using and its connection type - USB/HDMI/etc.)
lots
Description Of Issue
I have roon running on a number of devices. On my works PC its on but only as a remote control as it were.
Today my pink floyd folder has gone tits up Only on this client
So far as I can tell its only pink floyd as well, bnless them!
The problem flows into tidal albums and everything in this view
Tidal also shows 'recommended albums' but its not albums its single tracks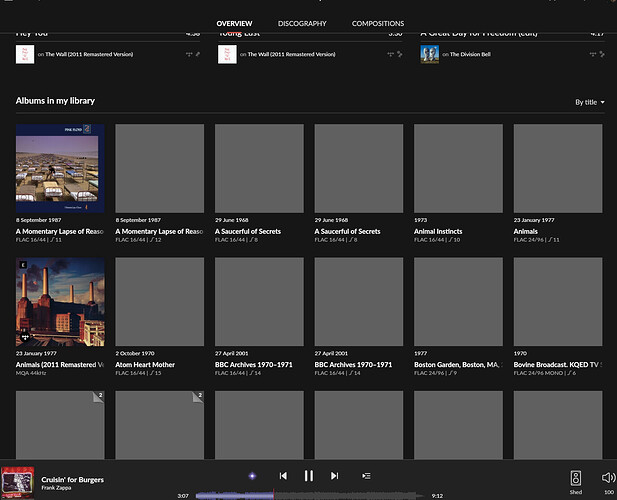 On other devices on my phone etc its just fine.
What would cause this to happen?