I apologise to you all for bringing metadata issues again and again.
Based on my previous problems, I blew away the database and rebuilt it. This has helped enormously. Thanks @Rugby.
However, it is far from perfect. My import settings are set to prefer my file tags for data that I groom and prefer Roon for data that I do not groom - very nice. However, when I go through the albums I keep finding Roon using Roon data when I indicated I wanted my groomed data. This seems particularly true for Album name and Album Artist.
Here are my Import Settings with a preference for my Album Artist.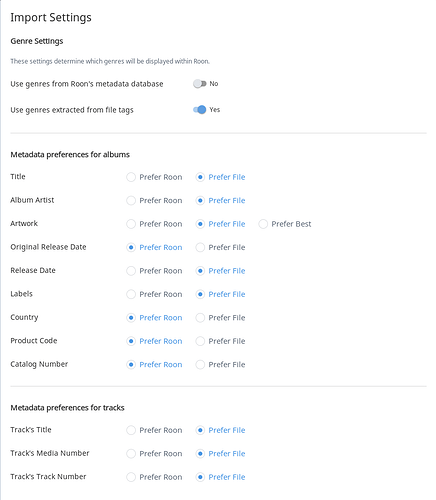 Here is an example where Roon has used its Album Artist at the expense of my Album Artist.
Something is not working in the application of the settings when making loading the library.