Core Machine (Operating system/System info/Roon build number)
Core: Roon version 1.8 (build 756) stable running on ROCK Version 1.0 (build 227) stable
App: Roon version 1.8 (build 756) stable running on macOS Catalina Version 10.15.7
Description Of Issue
I have this album in my library (ripped as ALAC):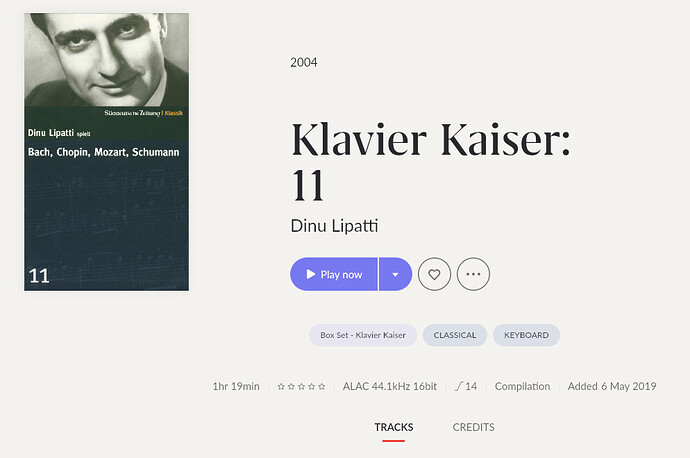 If I click on the artist name (Dinu Lipatti) I get the overview of the artist - but the above album is missing: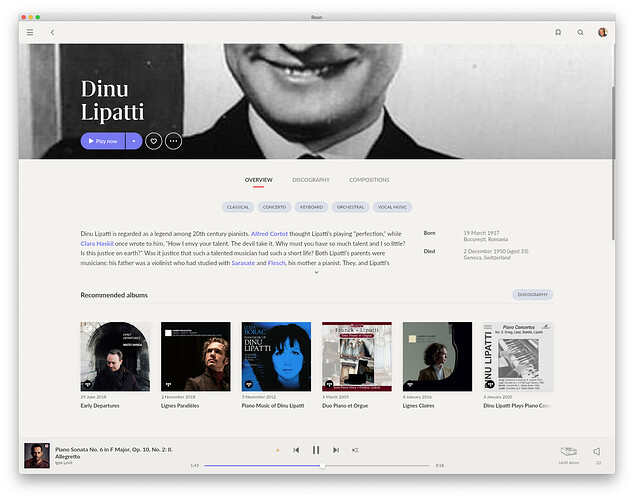 Also, if I search for "Dinu Lipatti" I get results for albums and composers but no artists: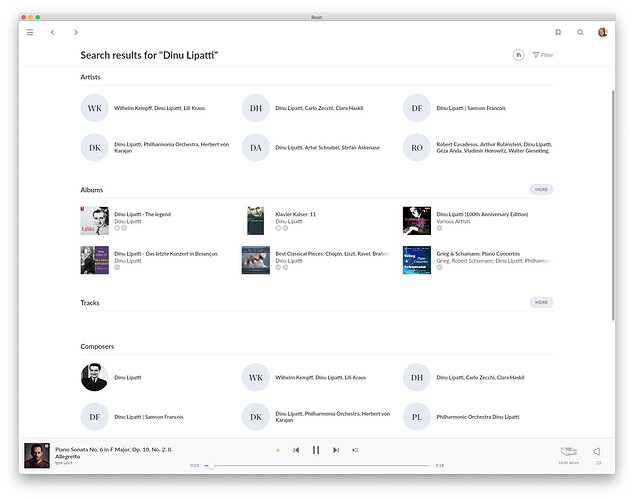 I consider this a bug, since "Dinu Lipatti" is an artist that should be listet as an artist in the search results. And my album should be listet in the artists overview.
Thank you.