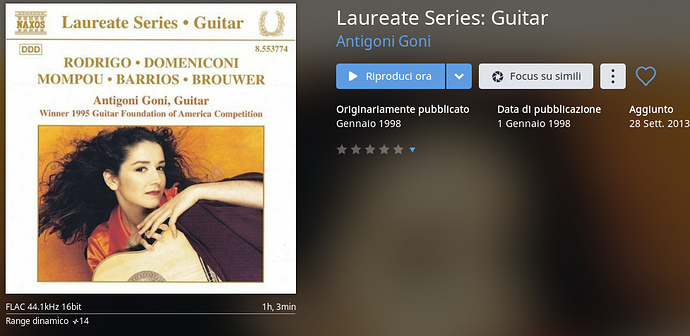 so, laureate series is not the title of the album… but of the series.
i have to say that if for mainstream albums roon recognition is good, in general for less known stuff is quite disastrous.
besides, i have A LOT of albums that are badly identified. i mean, they are identified with some other (more or less) equivalent version/edition. but not with my version.
in general, for me this is not so important… i mean, for most of the albums i have one version, and i don't give much attention to the version.
BUT… as it seems that roon distinguish the different versions (2000 remaster, 2019 SACD, deluxe ed, and so on…), i would like that roon would identified properly.
AND for some particular artists/albums i have more versions… and i can say that roon identification is not always satisfying.
(another point is about high-res formats, for which in general is not very clear which is the version, not for roon's fault).