Hi,
I bought an album from Nina Simone at Hdtracks and it is not displayed correctly in Roon. Track 9,10 and 15 are displayed as a separate album. Does anyone have any explanation as to why this is so?
Best regards,
Guy
Screenshot from Roon
The first picture shows the album. The second Track 9, the third Track 10 and the fourth Track 15.

Screenshot from Finder (Mac)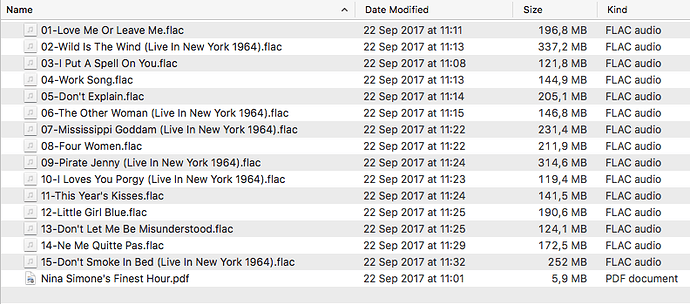 Screenshot from Audirvana Plus