I got a problem with Ozzy Osbourne, his albums keeps disappearing from Roon. They are on the server with correct tags. I can search for each album, klick edit - Identify Album - Select the Album - click Save, then the album reappears under Ozzy Osborne for a short while then just to disappear again.
After I added the albums again!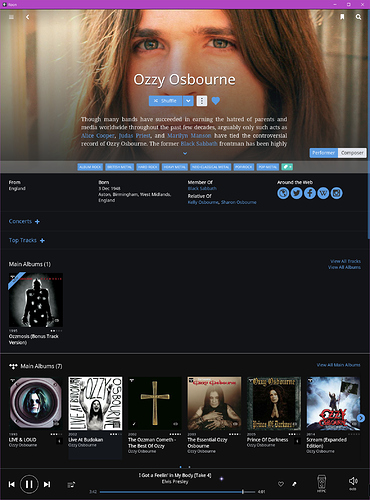 Then a little later, all is gone!