Hi,
I just installed noon last night. It reminds of the days, when I sat for hours looking in the booklet of my cd's. Those were good times

Anyway. Today i searched for an artist, and i noticed that at least one album was not showing in roon.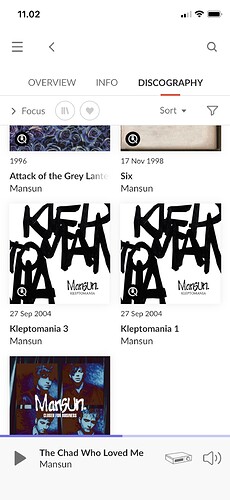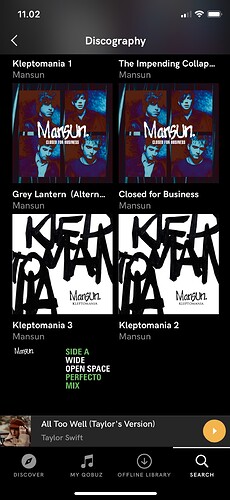 Artist name is Mansun, and the album is called "Kleptomania 2". Kleptomania 1 and 3 is on roon, but not 2. In the Qobuz app i have access to all three albums. Also in the Streammagic app on my Cambridge EVO 150. Shouldn't roon find all albums? In the Qobuz app i have 9 different albums in total, but in roon only 5. Is that normal?
Thanks,
Thomas