Content you're reporting an issue with
Have you made any edits to this content in Roon?
Is this content from local files, TIDAL, or Qobuz?
Screenshot of import settings
Description of the issue
Hi all.
Can somebody please tell me why this album:

…Is not showing up in this search:


The only thing I can think of is that "album artist" is (currently) set to "Jazz":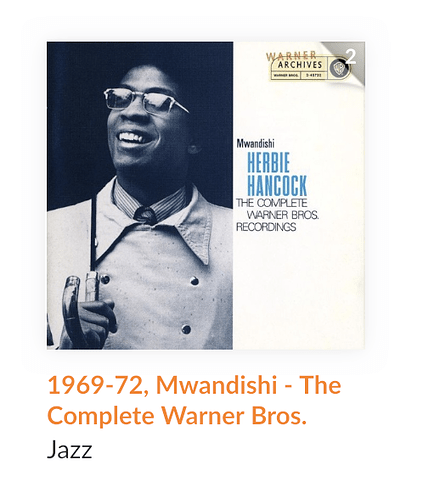 But the primary artist is "Herbie Hancock" so I'm surprised that isn't being picked up.
Seems odd to me. Is there a setting I need to change?