Core Machine
QNAP TS-451+ 8GB ram
Network Details
QNAP Nas connected via LAN to the router.
Audio Devices
Auralic Streamer wired via ethernet
Library Size
7000 Albums with 75k Tracks
Description of Issue
After a backup restore (needed because of HD failure) i have an issue with all the embeeded cover albums in my tracks/album.
Every single file of my library has embeeded cover art in the flac file and i can see the pictures in Jriver or Mp3tag correctly.
Roon, after the restore, shows all the embeeded cover art empty (black/gray empty square). An example below: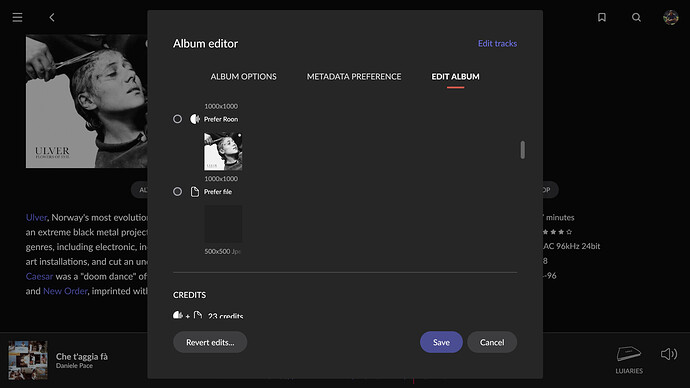 I have tried to rescan the albums and to change the library folder…but the problem persist.
Below you can find the logs (zipped) i downloaded from the Roon Core.
https://drive.google.com/file/d/1j83jdG_PniAG29rYgoM-eQn6jRqyA5lN/view?usp=sharing
Please let me know if this is fixable somehow…as it's really annoying.
Thanks in advance
Summary

This text will be hidden