Of course, it's unnerving when one can't access their music as usual, but in most cases there are alternate ways to still get some music playing, if the silence is too oppressing…
A sincere question to all dissatisfied users:
How much do you pay for mobile and internet access in comparison?
Are those services more vital to you?
Do these companies personally inform you about service outages, their action plan and estimated time of correction?
Did you ever threaten them to cancel your service plan due to outages and did they whip out their red carpet for you to make you stay?
I can answer NO for my provider, Telefonica Germany, wo delivers my mobile, land line and internet services.
In all fairness, glitches may be less frequent, and at least for their mobile service there's live info via app, updated about every half hour.
On severe outages, there's the option to get individual status updates after jumping through quite some hoops…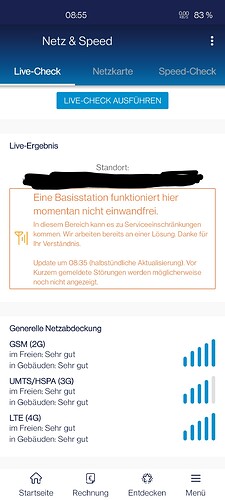 For landline and internet, I have to search the net for third party info.
All that said, I really struggle to understand the uproar about how Roon isn't professional with communicating glitches and their remedy - ramp down your temper, everyone please!