I recently moved my music files to a new location. I followed the instructions provided here.
https://kb.roonlabs.com/FAQ:_How_do_I_move_my_collection_to_a_new_folder%2C_hard_drive_or_NAS%2C_Will_I_lose_my_edits%3F
Everything works fine except Roon now shows two copies of every one of my albums. Here's a screen shot that shows a bit of it.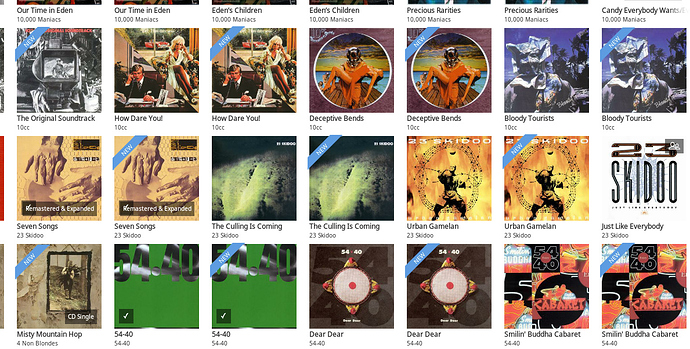 If I edit an album and go into Fix Track Grouping, one of the copies will be fine. Like this.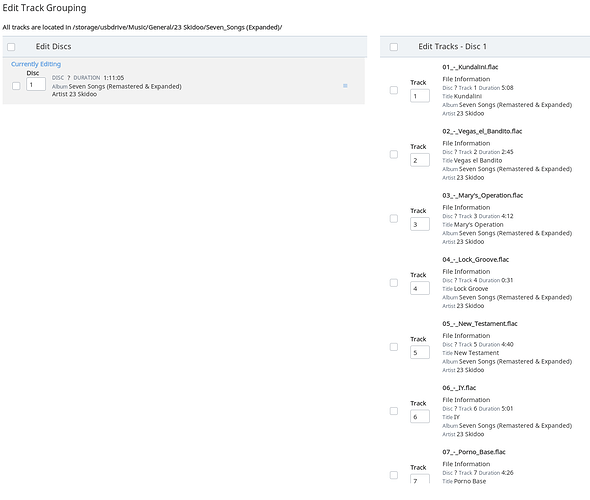 If I edit the duplicate copy I'll see something like this.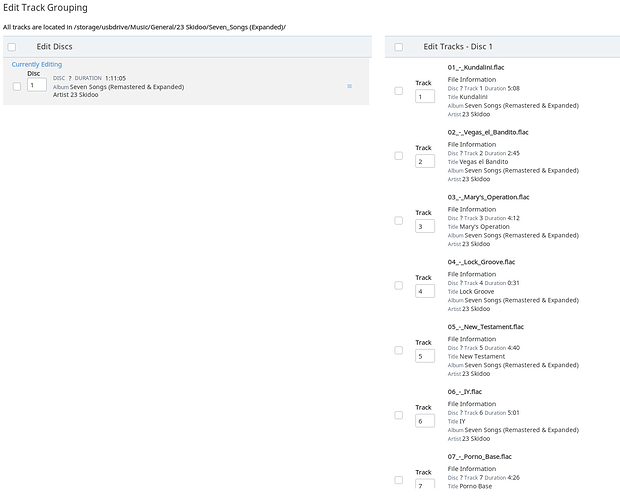 Basically everything's the same except the ? after the disc. When I first made the switch and re-scanned, everything was fine but then at some point over the next few days it changed to what I'm seeing now. How the heck do I fix this?