Hi,
After update to Roon 1.8, 90 % of my tracks on all playlists have the message unavailable and for the tags, i lost 95 % of them. I move all my albums from a QNAP to an Apple Mac, after that, i restore a backup.
I restore a backup 3 times and i have the same problem.
When i add the same track on a playlist, there is no problem.
I show the clean library screen and i have 322423 tracks that can be deleted, what's wrong ?
Can you help me please ?
Thanks.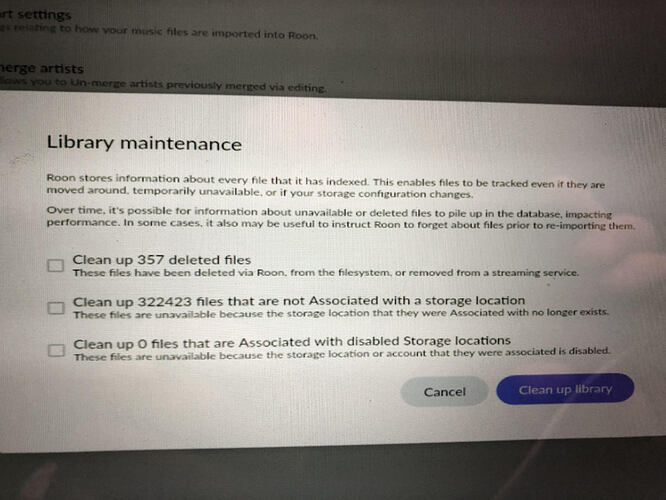 Will