I have just set-up dietpi on my new sparky board and installed the NAA and Roonbridge software.
I am having trouble with the NAA.
At the end of songs the next one will not play, I get a Roon Transport lost control of the audio device message.
When I use HQP on its own I can play an album but once I press stop the HQP loses connection to my sparky NAA connects to my other NAA raspberry Pi in a second system.
When I disconnect the second device HQPlayer still disconnects and chooses a "default" device and the allo does not show up, wait a second and it does again.
some screenshots
These are the settings, pressing play in Roon or HQP play music (and very nicely too)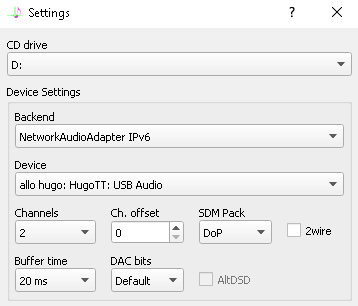 press stop and try to play something immediately and no sound comes out and now the settings show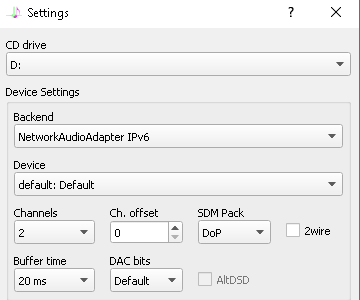 >br>
with no allo hugo available
wait a few moments and it is selected again as per first picture.



The same set-up works with a Raspberry Pi without this issue.
So can @jussi_laako @Dan_Knight @ALLO_audio_boards @allo.com throw some light on where the problem might be and how I might resolve it?
Thanks
.sjb