Hello,
I have some artists which show an "also by" tag into the library. In example: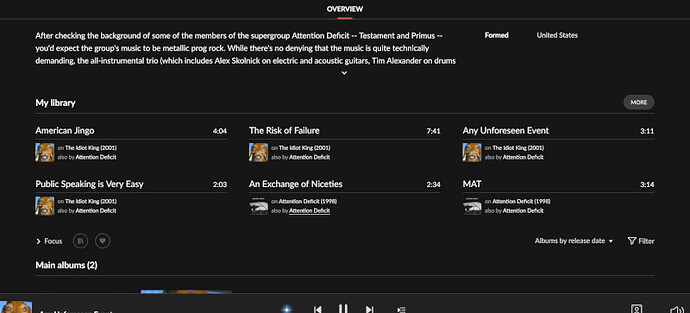 …but the artist is the same as the "main" artist. If I click on "also by" link I see an "empty artist" without picture (the "main" artist is ok). There are no duplicates in "Artists" list, no weirds tags on albums and no artists merge.
Can you tell me how to remove this kind of "also by"?
Thanks, bye