Content you're reporting an issue with
Have you made any edits to this content in Roon?
No
Is this content from local files, TIDAL, or Qobuz?
Tidal and Qobuz
Screenshot of import settings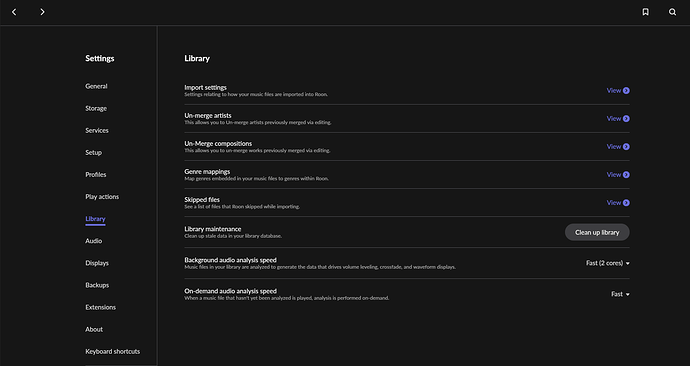 Description of the issue
I recently transferred all favorites from Tidal to Qobuz via Soundiiz service. After metadata refresh all albums added to Qobuz favorites showed up as their own separate entries instead of being autoaggregated with their Tidal counterparts. Show hidden tracks and albums setting is set to No. How can I trigger automatic album grouping?