Hello all,
As a new roon user I pondered on how to get a roon endpoint, so since I had an RPi 3B+ lying around, I ordered a HifiBerry Digi+ Pro HAT. Got it today and installed it on top of the RPi
Meanwhile I downloaded ropiee and flashed it onto a micro SD card. Then after installing the SD-card, attaching a network cable and a coax cable between the RPi and my Marantz receiver followed by the power cable, let it boot up and do its thing for a couple minutes, I then pointed my web browser to ropiee.local and got a nice welcoming screen. I basically told it that I was using a HifiBerry Digi+ Pro HAT and not much more.
I had to browse a bit in roon settings until I found settings/audio where I could enable the RPi as a roon endpoint.
After this, It just worked! Which really is the point of this somewhat rambling post.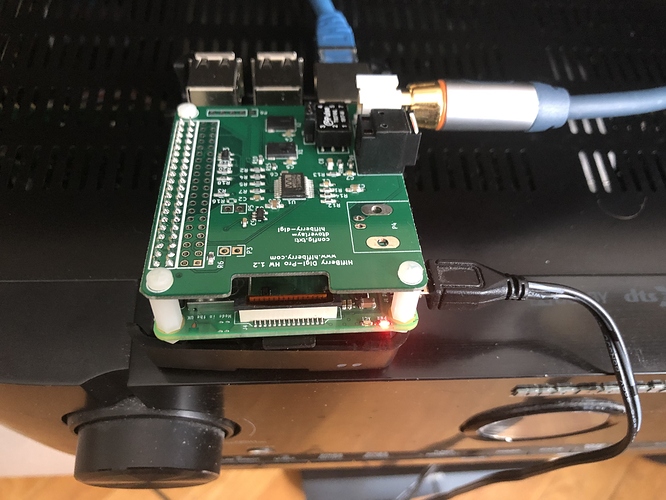 I started up some hi-res music and used the RPi as a source and music ensued! And the signal path said it was bit perfect too.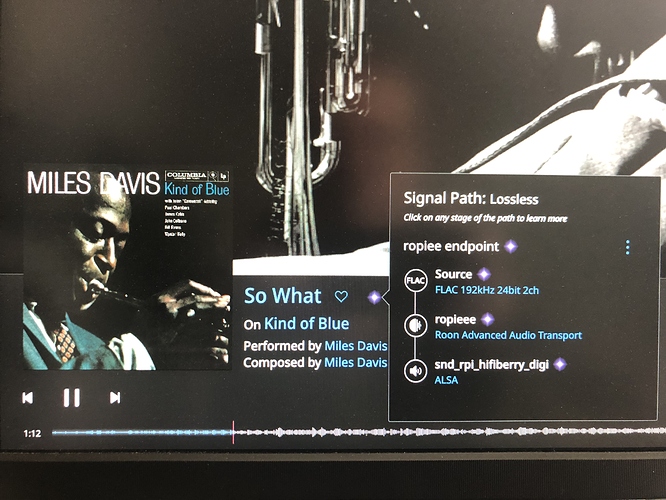 My VERY initial impression is that the dynamics has gotten noticably better at once, but the audio quality is something I will have to investigate over time.
I am using the RPi's own switching power supply. Maybe feeding it with a linear PSU would improve matters. Something to look into later.
In conclusion, I am positively surprised that it was so painless to get a roon endpoint up and running. For those thinking of something like this, I can recommend jumping in and giving it a go. For me my only cost was the HifiBerry card since I had everything else lying around already.
Now I need to get a proper case to put it in.

Cheers,
Mikael
P.S.
MQA seems to work as well.