My Pixel XL running Android 8 with latest updates is not staying connected to my Roon Server running on a Macbook Pro (and sometimes won't connect at all unless I kill/restart the server). My general setup is:
Macbook Pro on 10.13 (High Sierra) connected wirelessly to network, running Roon Server (and Roon in "remote" mode), music folder on Synology NAS mounted via SMB
Raspberry Pi 3 (on Debian Stretch lite with latest updates) wired to network router, USB connected to Schiit Yggy, running Roon Bridge
Synology NAS wired to network router
Pixel XL running Roon remote
As mentioned, my phone sometimes connects to the Core but will often drop the connection (even though music will continue to play through the Pi3), while other times it won't connect at all (the Core either can't be seen, or it can but it remains at "initializing"). Additionally, if I open the remote on the Macbook Pro, it remains connected to the server and can control the music on the Pi without trouble.
What I've tried: removing/reinstalling Roon from the Macbook Pro and the XL, disabling firewalls on my router and the Mac, rebooting the Mac/phone/router/NAS, ensuring all devices are on the network properly.
What I can see from my Mac: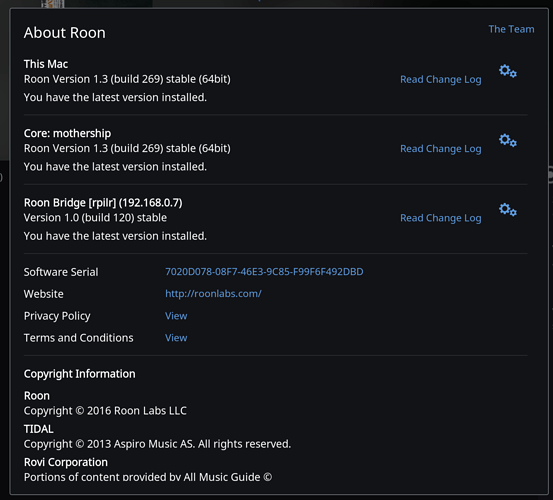 And what I see on the phone: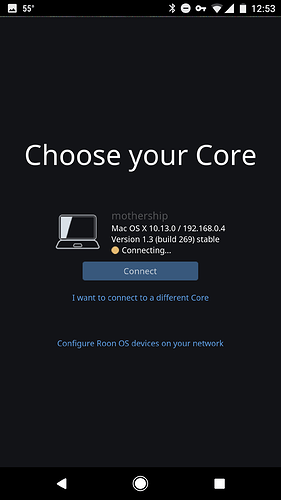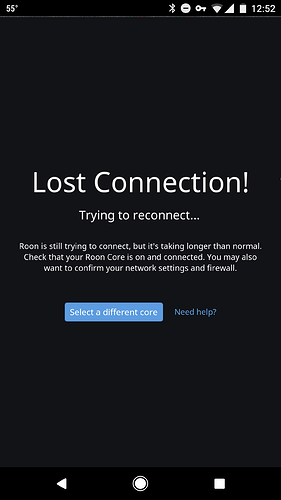 Any advice here?
Thanks
Justin