Using Roon Remote on Pixel 6 Pro Android 12 text is not displayed correctly. See attached screenshot.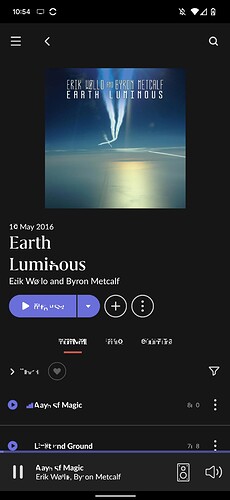 …if this is a Unicode issue, it's worth checking on Wednesday to see if only Linux benefits from this, or other operating systems as well.
This isn't a Unicode issue, my Samsung Galaxy S8 running Roon Remote works fine.
And returning to the app on my Pixel 6 Pro looks ok now. Some circumstances must trigger this behaviour but not sure what.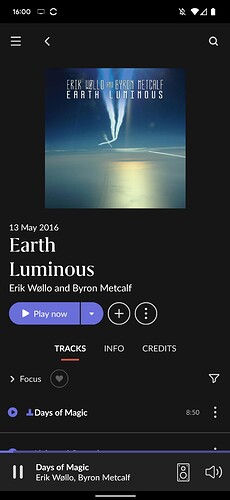 Video corruption on a phone or tablet can indicate an issue with video resources, memory.
Or it could indicate something completely different. The only way to know for sure is for Roon devs to recreate the problem. Anything else is supposition. No other app on my phone has had any issue. The Pixel 6 Pro is a flagship device so I'd be highly sceptical that it's a resource issue. An incompatibility with Android 12, sure I could see that.
Hey @badboygolf16v,
Thanks so much for sharing what you've experienced with one of your Roon Remotes. We'd love to reproduce this on our end. The next time this happens, would you please let us know the steps you've taken to end up there?
And, please, accept our sincere apologies for not getting a chance to reply on this thread until today

This is also happening for me on my Pixel 6 Pro: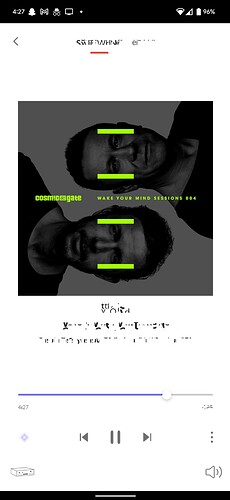 I'm on app build "version 1.8 (build 903) stable"
Exiting and reopening the app fixed it.
I got this the other day. It seemed to be a combination of a new update to Android 12 and new Roon app update. After I rebooted phone its not happened again.
Hey Everyone,
I firstly want to apologize for the delayed response and for your long wait here. We've made some recent changes to the support team structure and some reports have experienced a longer response time than usual, while other threads fell between the cracks altogether.
I'm sorry to hear that you all were having issues with text display on Andriod devices. Since some time has passed I wanted to touch base to get your current status. If you're still experiencing this problem and need assistance please let us know. We'll be watching for your reply and get back in touch as quickly as we can. Thanks!
This topic was automatically closed after 9 days. New replies are no longer allowed.