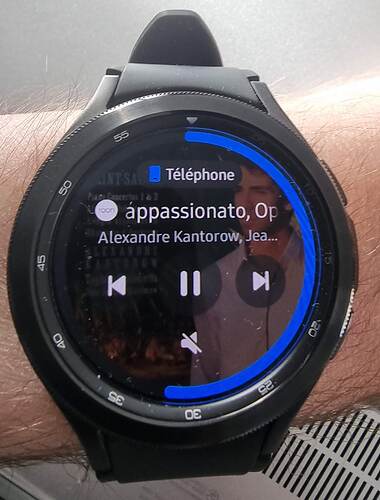 Hello all !
I was delighted to see that I can remote control Roon from my watch (see picture) when Roon app il launched on my phone, by standard Wear media control. Play/pause, next/previous track, and even time bar progression (around the watch). But this is 75% satisfying, not 100%. What are the 25% ?
We have to manually launch Roon app on phone if playing was launched by another client
Also, for example, if one pause playing by another client, this is not reflected on watch, which still display "pause" sign, and not "play")
If there were a dedicated Wear app, wich directly talks to Core, these problems would disappear. And it could display Roon specific informations. I know : this is probably too much work for 25%, but maybe not ?