I have defined an album this way, with one Album Artist and three Primary Artists (just because it is too much trouble to type all four as album artists since that is just a string and doesn't recognize known artists, grumble grumble @mike).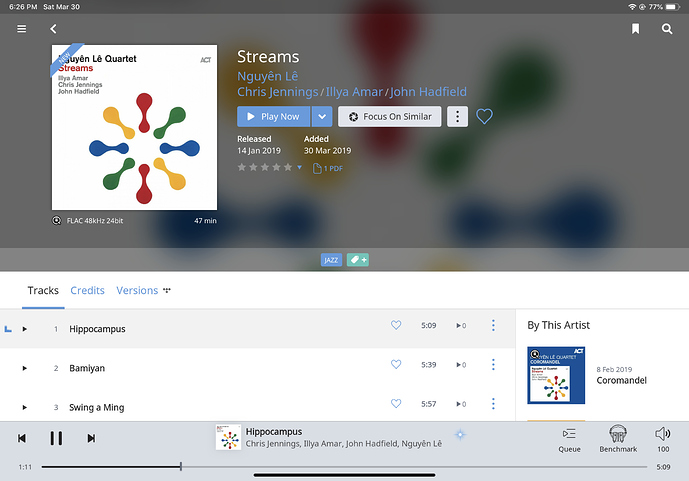 But on the Now Playing screen, Roon adds the Album Artist at the end: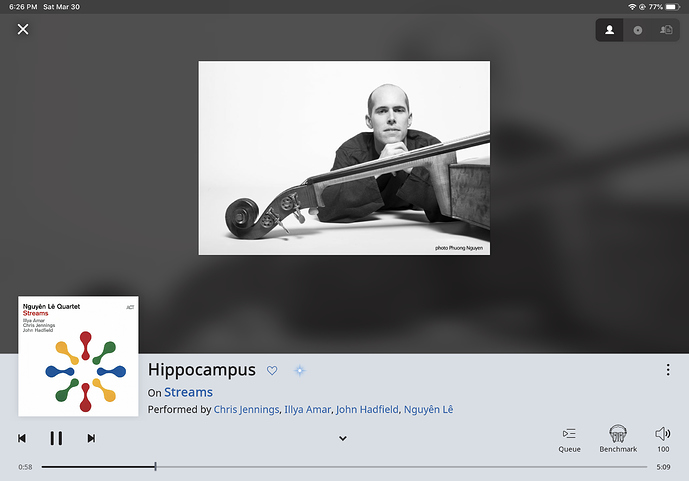 This has three bad effects:
It looks wrong when I'm reading the text on the NP page, I don't know the first artists so I'm thinking WTF am I listening to?
In some cases there are so many primary artists that the album artist may fall off the page.
Means the picture is of an unknown bassist instead of the leader. Ok,
@mike
has promised that NP will scroll artists like the Display screen, but still, it shouldn't start with a side man.