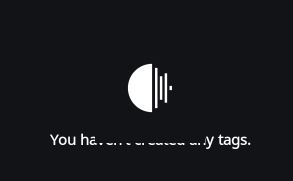 topic says it all … happened after I payed with sticking all my 'LIVE' tracks to a new tag named LiveTags and since then I see this.
@support
Perhaps on an upcoming build could someone remember to adjust the placement of the text and of animated graphics? T.I.A.
Another thing. I added more but 8000 live tracks now and get a thumbnailed view. Is there any change to turn this into a listview? 8000 items is really uncomfortable this way, especially since live tracks mostly share the same album pic.