Roon Core Machine
Nucleus+ Rev. B 1.8 903 Stable
Networking Gear & Setup Details
ASUS router wired and wifi.
Connected Audio Devices
MacBook Pro 16" M1 Max via wifi
Number of Tracks in Library
<10000
Description of Issue
I had this same issue on a prior update. For me I have not been able to start Roon and have it update to the current version. I have to go to the website and download Roon for Mac and install it over the current version. I see that it starts to download but never moves more then 1/10 of the progress bar and then will give the error message in the 2nd image.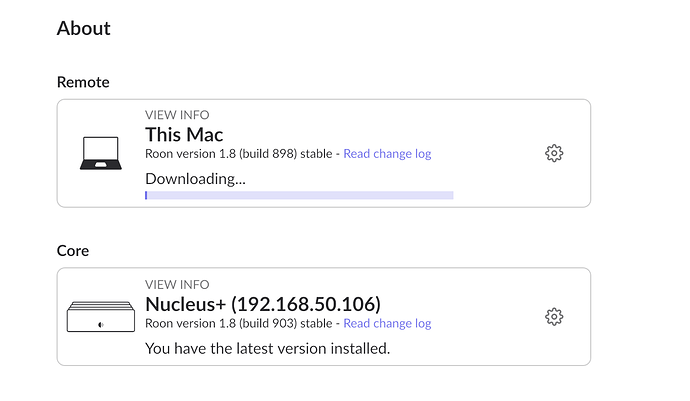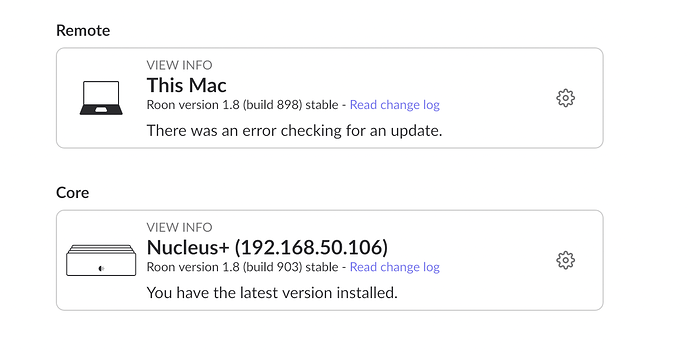 I want to make sure that you are aware of this issue and if there is something I can do to fix it please direct me to it.
Thank you