First , I am so glad to have Roon everywhere with me now! Great idea, great app lets enjoy!
I often take planes and need airplane mode working. So I tried to download 2 albums and test the app when not connected to any network on my samsung gs10.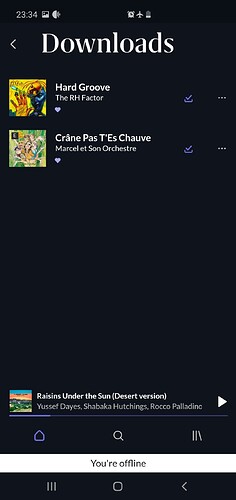 When I click on any of these 2 album and try to play, it doesnot work indicating that I am offline
… and need to go in dowlaods and so on…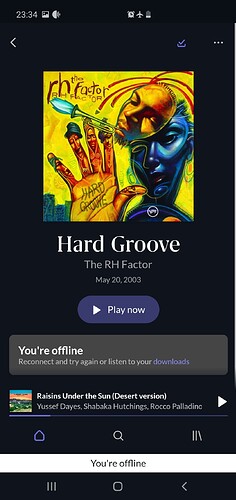 Have I missed or misunderstood something?