Roon Core Machine
Wolf Audio Alpha 3 running Windows 10
Ethernet connection to Wolf
Networking Gear & Setup Details
Who is your internet service provider?
ISP: Spectrum 400 mbps
2) Please list the make and model of your modem and router?
Modem: Spectrum provided Docsis 3.1 eMTA
Router: TP-Link Archer AX73
3) Do you have any additional network hardware, like additional routers or managed switches?
No
4) Does your network have any VPNs, proxy servers, or enterprise-grade security?
No
Connected Audio Devices
Wolf Alpha 3 running Windows 10
Ethernet connection to Wolf
Description of Issue -
What is the exact port forwarding error message you see in the Roon Settings → ARC tab?
Roon ARC Settings shows that the router is configured correctly.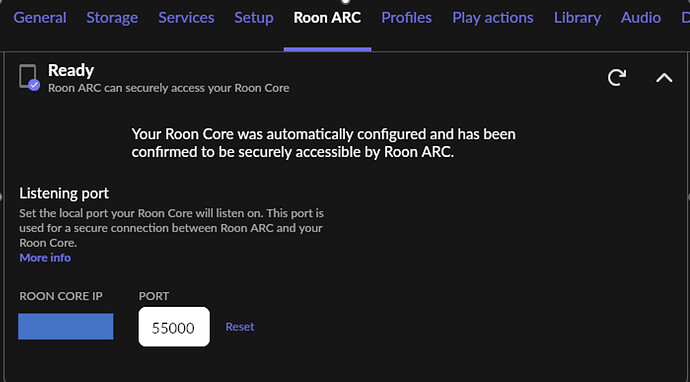 But ARC cannot connect. I get this message: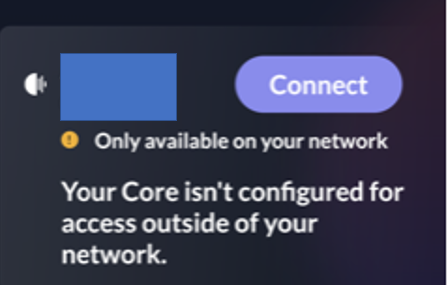 Weirder still, under the Setup tab when I click Find my Core… it cannot find my core even though I'm listening to music on Roon.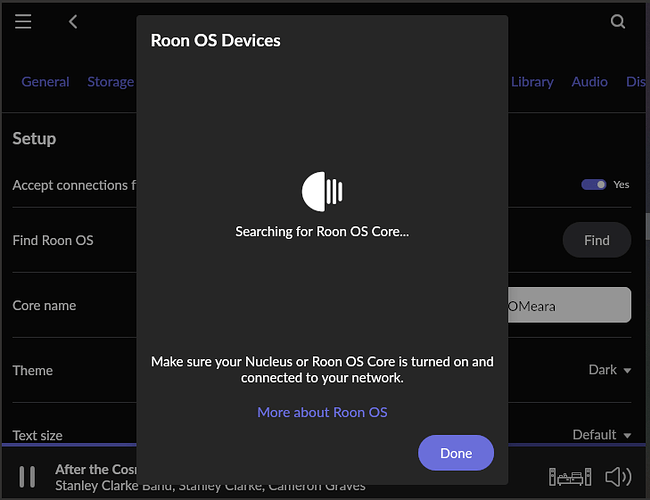 Phone is new iPhone 13.
I've asked Wolf to connect and check my firewall settings, but this hasn't happened yet.
Any help is appreciated!