Core Machine (Operating system/System info/Roon build number)
Roon Core on Intel NUC
see screenshot
Network Details (Including networking gear model/manufacturer and if on WiFi/Ethernet)
Description Of Issue
Im trying to set up a Roon Core on a Intel NUC and I just keep getting a message on the App which says Are You Online? and it wont let me get any further.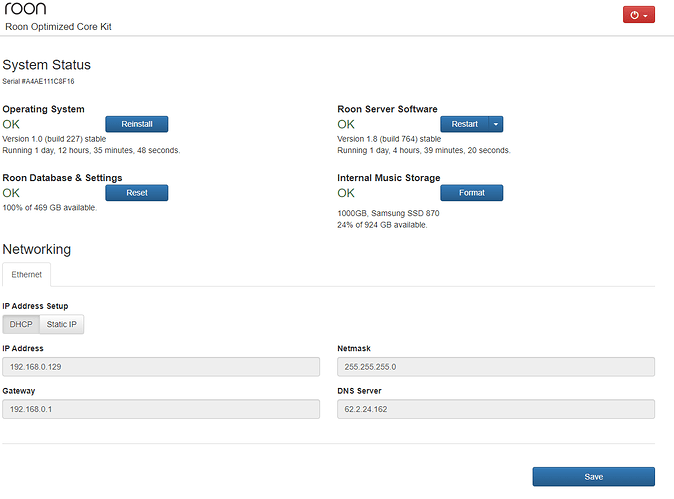 I can access the internal storage and upload my music files, but the app won't connect.